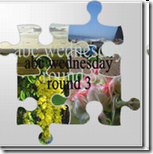 click this logo for more ABC posts
Letter I for:
iPod - my iPod Nano 8GB, the previous version:
----------------------
I for Ivar - my first name
Ivar is a male name. Can be used as both first and middle name, originating in the Norse name Ívarr, formed by the Norse words ýr, "yew"(norsk: Barlind), and harjaR, "warrior".
In Norway 6732 men have just 'Ivar' as their first name. My name day is January 31.
My blog name is Ivar Ivrig, and 'Ivrig' means 'eager' ;-)
--------------------
I for Image. Here is one shot by me this autumn: